Knarvik Xtrem - 1st of September
Are you ready for an extra tough challenge?
10k mountain x-country race in terain above Knarvik Stadion.
Start and finish at Knarvik Stadion.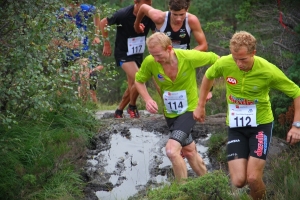 Date : 1th of September
There is 2 different distances
4,8K race - start 1810
10,5k race - start 1830 NB!part oft the FJORDVIKING.
The X-country race 10k - KnarvikXtrem is on tracks , but it is a lot of up and down.
The track record is 56:28 on the 10km (10,5km) set by Stian Angermund-Vik in 2016.
The record holder(Stian Angermund-Vik) is double world champion in sky running 2016.
As you can see the running time is about 25 minuets longer than an ordinary 10k.
We also have a shorter distance at around 5k in the same terrain.
Map of the 10k